The celebration of World Sanskrit Day at Vinex Degree College was a resounding success, filled with knowledge, enthusiasm, and cultural appreciation. Participants engaged in a captivating Sanskrit quiz. Recitations of Sanskrit poems and verses showcased the lyrical beauty and profound wisdom of this ancient language.
The Vinex Degree College bid a heartfelt goodbye to its graduating students with a memorable farewell party. The event was filled with laughter, speeches, and good wishes as students, faculty, and staff came together to celebrate the achievements and future endeavors of the departing class. It was a night of fond farewells and cherished memories, marking the end of a significant chapter in their lives.
Vinex Degree College and Vinex IAS Academy, Teachers' Day is a special occasion observed with great reverence. The campus comes alive with appreciation for the educators who play a pivotal role in students' lives. The day starts with students expressing their gratitude through heartfelt speeches, sharing cherished memories and experiences.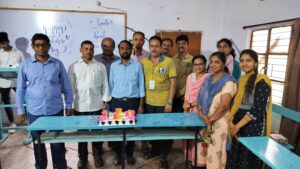 Vinex students proudly represented our college in the "AIR NEXT" program hosted by All India Radio, Visakhapatnam, as part of the "Azadi Ka Amrit Mahotsav." They showcased their talent and enthusiasm to celebrate India's 75th year of independence. It was a moment of pride and unity as our students contributed to this historic celebration.
Asma Farheen, a ranker from Vinex IAS Academy, felicitated and conducted an Awareness Program for the students of Vinex IAS Academy and Vinex Degree College. Farheen, who is now an Assistant Superintendent of Police, shared her insights and experiences with the students, inspiring them to pursue civil services.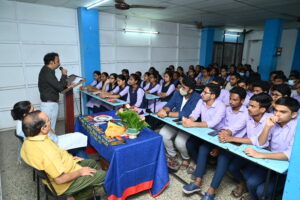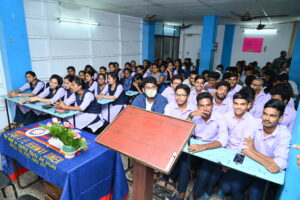 The workshop on Civil Services Exam by All India 24 Ranker P. Sahitya (Indian Foreign Service) is an excellent opportunity for aspiring civil servants to learn from a seasoned expert. Ms. Sahitya, with her vast experience and proven track record, provides valuable insights and strategies to crack the Civil Services Examination.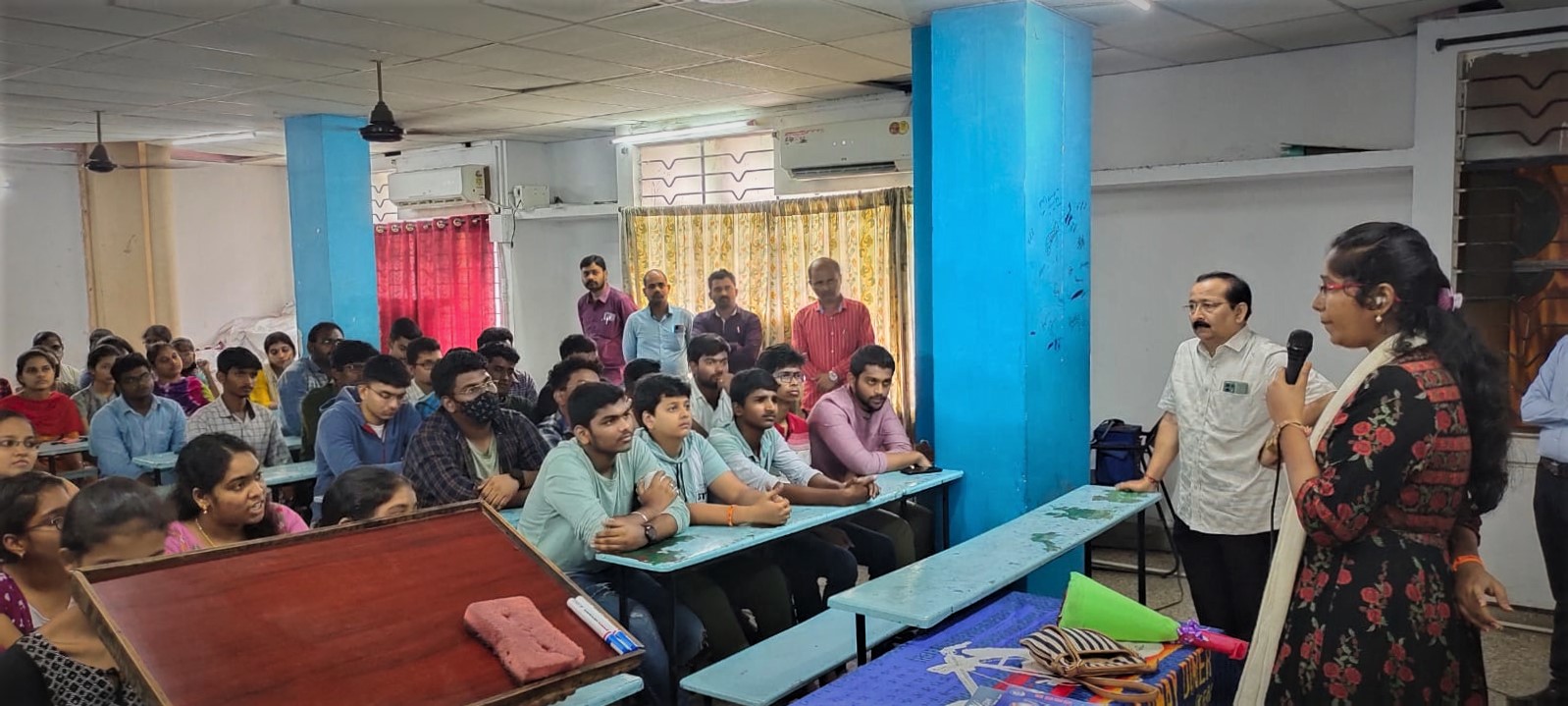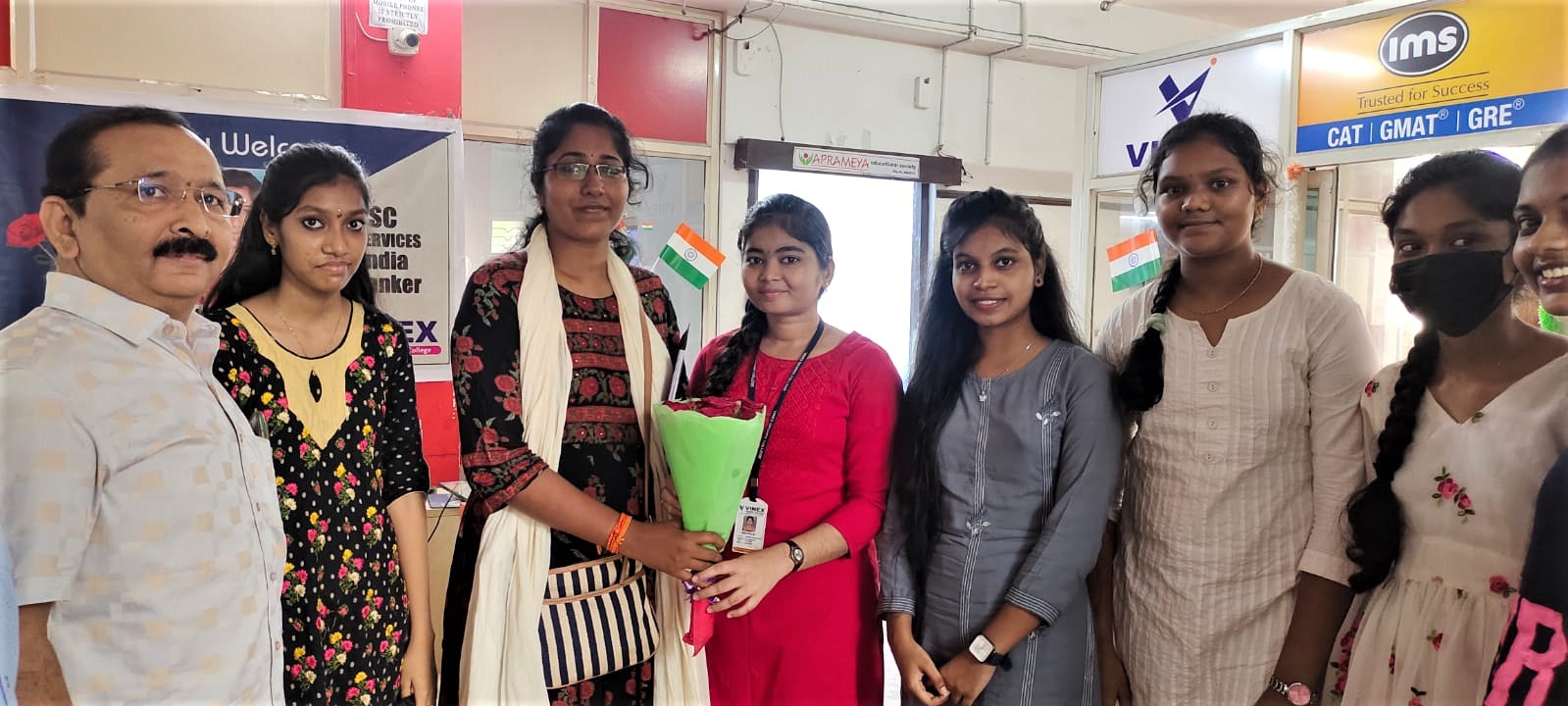 Dr. M. Venkateswarlu IPos, a senior Civil Services officer, delivers a motivational speech at VINEX IAS ACADEMY and Degree College for civil services aspirants. During the class, Dr. Venkateswarlu shares his own experiences and insights gained during his illustrious career in the civil services, inspiring the aspirants to pursue their goals with greater zeal and determination.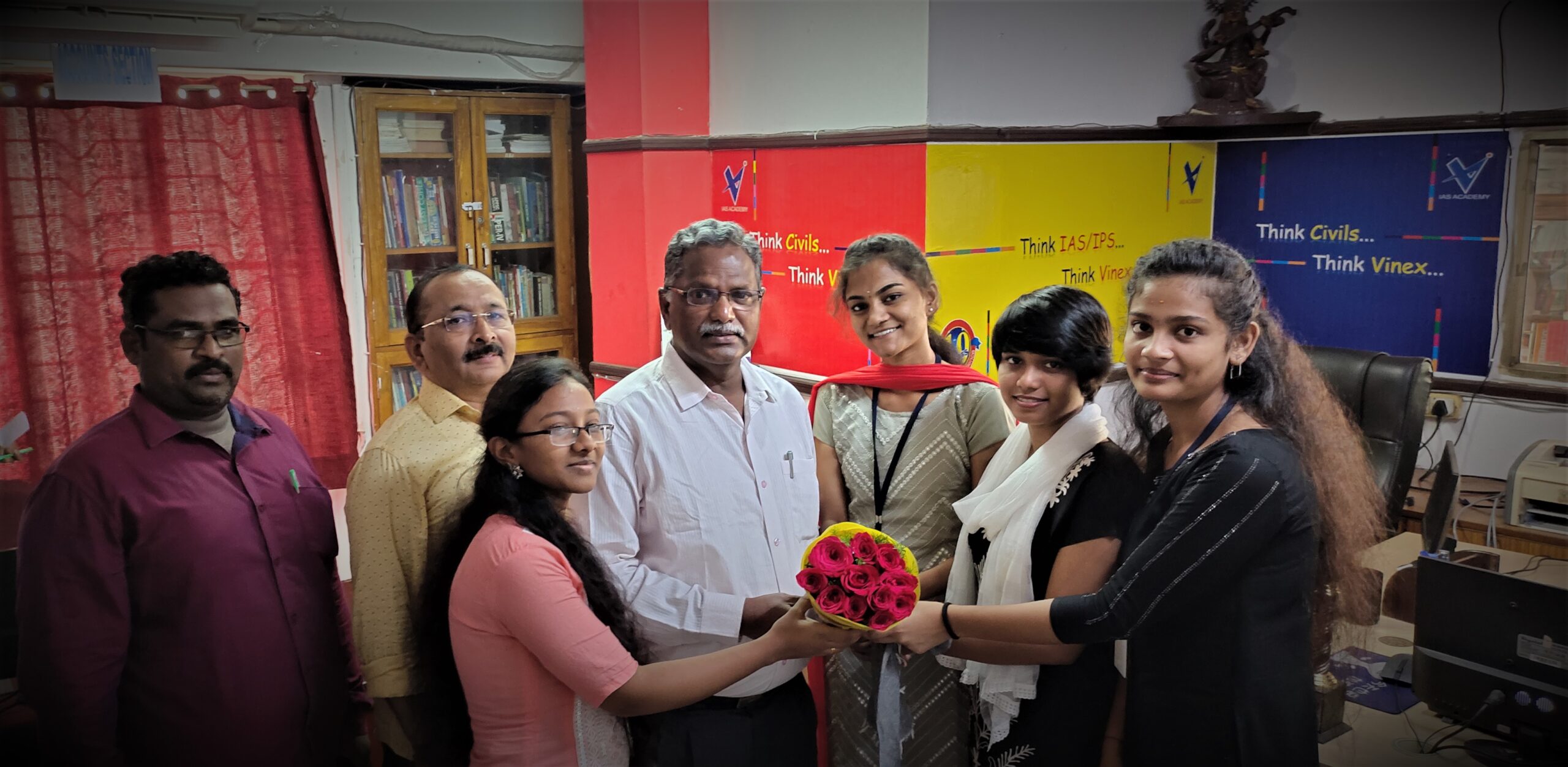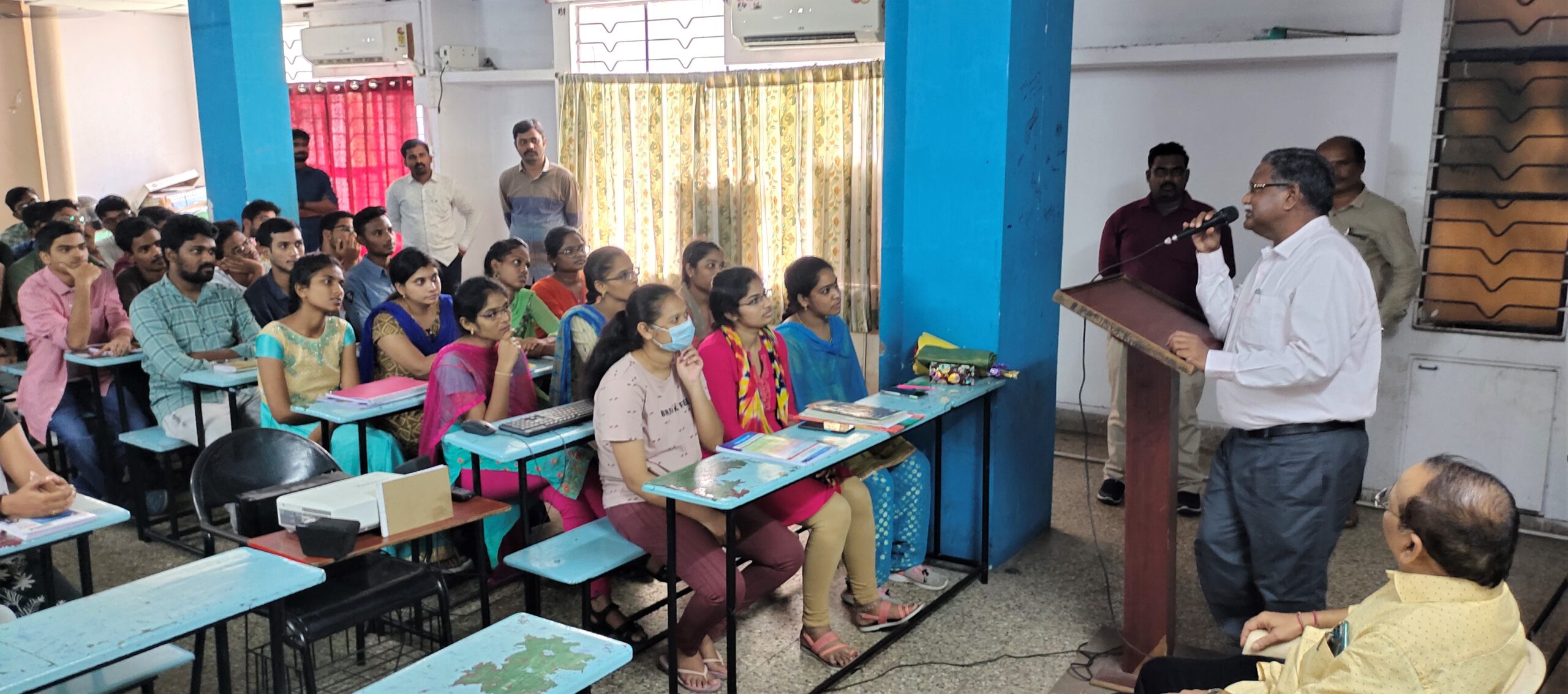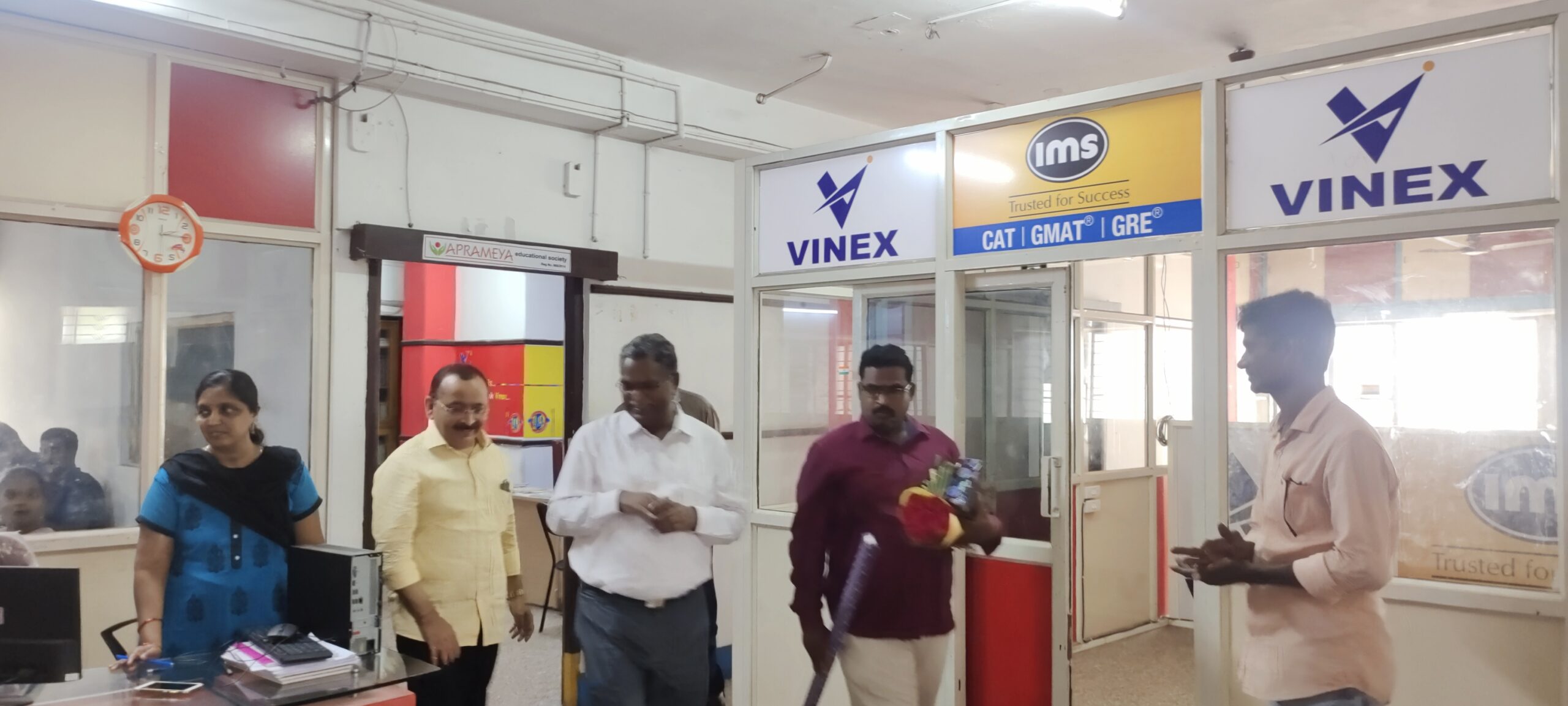 Congrats to our VINEX IAS ACADEMY & VINEX DEGREE COLLEGE STUDENTS for their selection and participation in this great event held in Visakhapatnam on 24 March 2023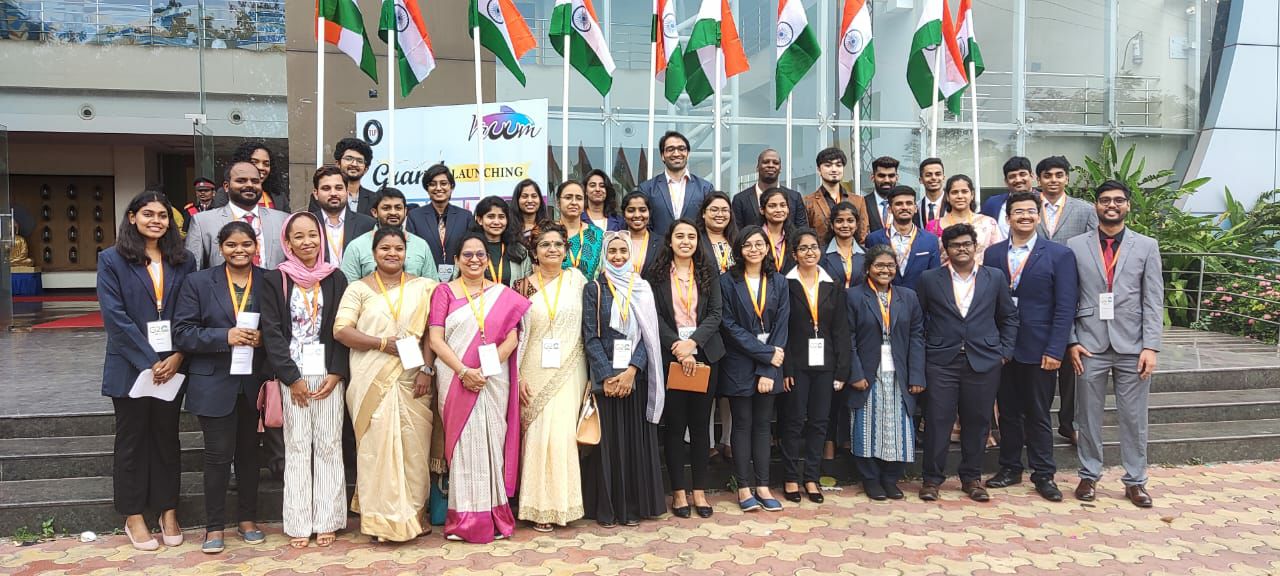 VINEX IAS ACADEMY conducted a mock interview for A.B.S. Prudhvi Teja, an aspirant APPSC Group-I exam. The mock interview was aimed at preparing the candidate for the actual interview by simulating the real interview experience. The expert panel provided valuable feedback and guidance to help the candidate improve their performance.